HOW TO USE CRAYOLA CRAYONS ON FABRIC!
Welcome to my website dedicated to helping you perfect the melt-n-blend technique using coloring crayons. Please look around, I know you'll experience some new fun with an old favorite, and hopefully be inspired to create some colorful quilt pattern ideas.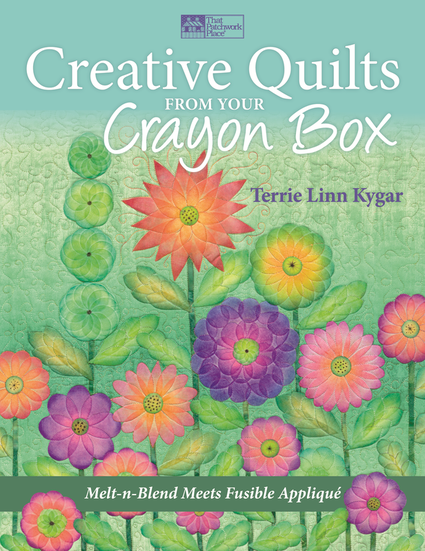 My debut book, "Creative Quilts from your Crayon Box", with Martingale was fun and challenging, and it ended up being one of their best sellers of 2012. You can purchase the book on the ORDER/CONTACT INFO page.
In it you will find more quilting ideas to practice and perfect the melt-n-blend technique.
---

Grab your Crayola crayons, and quilting supplies for some colorful and creative options to add to your quilting skills.

---